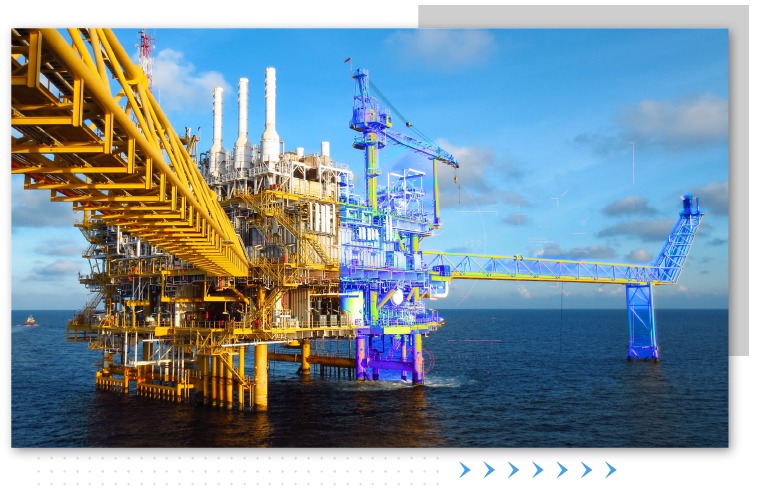 How Can You Have The Most Efficient Offshore Inspection and Maintenance
Digital Twin Technology is part of the Industry 4.0, and as so, it's a revolutionary tool. This technology can be used in various fields, from healthcare systems to automobiles, virtualizing data, and making a more efficient process.
BIM Technology, a technology created in the '70s with the premise of collaboration is an excellent tool to have an integrated project practice combined with confident decisions. Thinking about questions that exist between what is Digital Twin and BIM Technology, we've created an Ebook to explain what are those technologies, and how they can make a difference in the industry.
This Ebook also brings other concepts about Digital Twin Technology, like Artificial Intelligence, Industry 4.0, and the Internet of Things. Plus, it describes 6 types of BIM Technology and how you can apply those technologies in the industry.
In this
Offshore

Ebook
you are going to Learn:
The best technologies for your industry

Organize your team inspection routes remotely

How to Access all the execution plans and asset attributes in just one place

How to improve Asset Integrity Management