How aligning digitalization and renewable energy can be the solution for industry growth
The maintenance of renewables, as in solar and wind farms can be difficult for the places where the equipments are installed, being susceptible to climate changes and with low energy efficiency.
The Industrial Reality Platform is the tool to combine sustainable goals with economic objectives.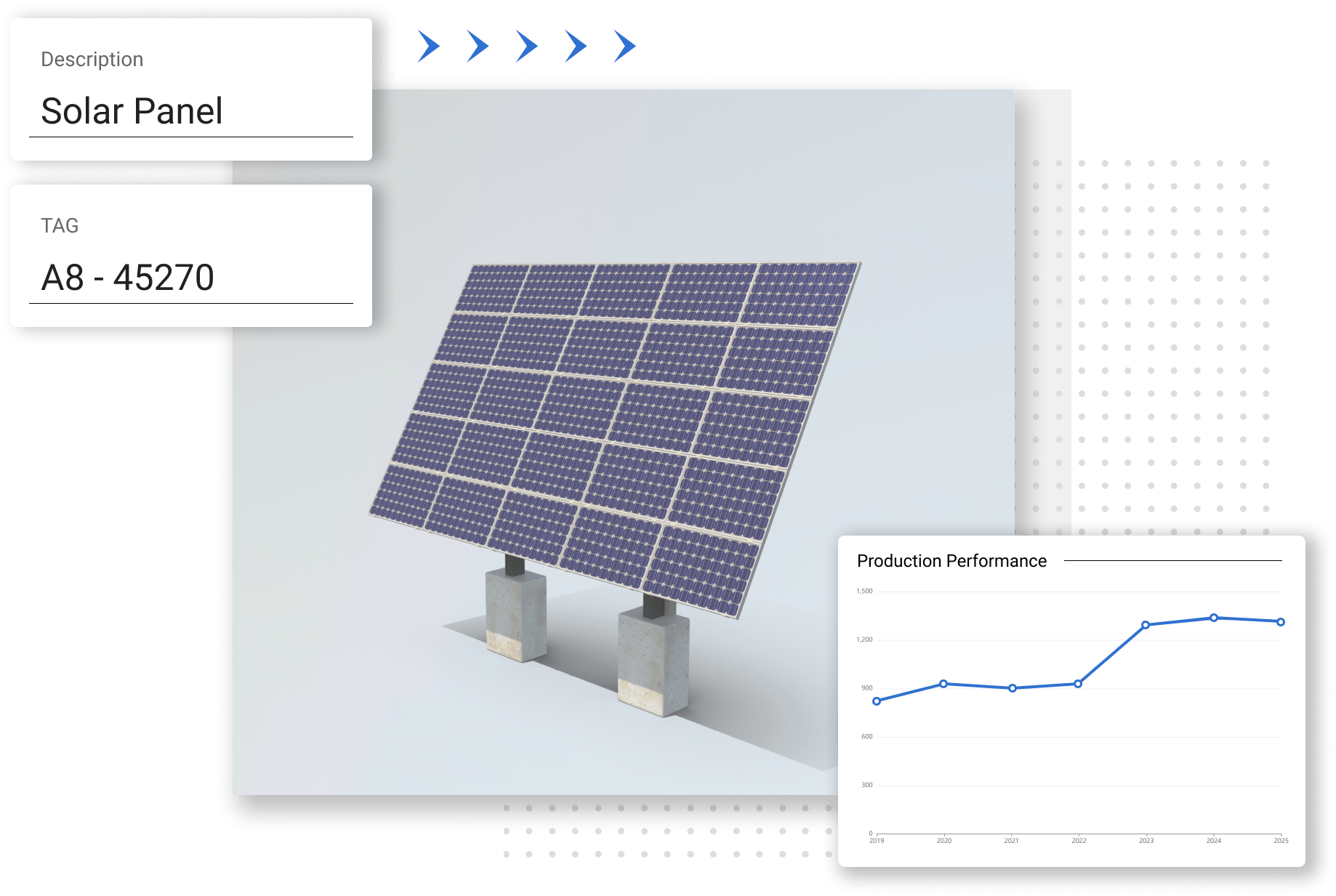 Renewable Industrial Reality Platform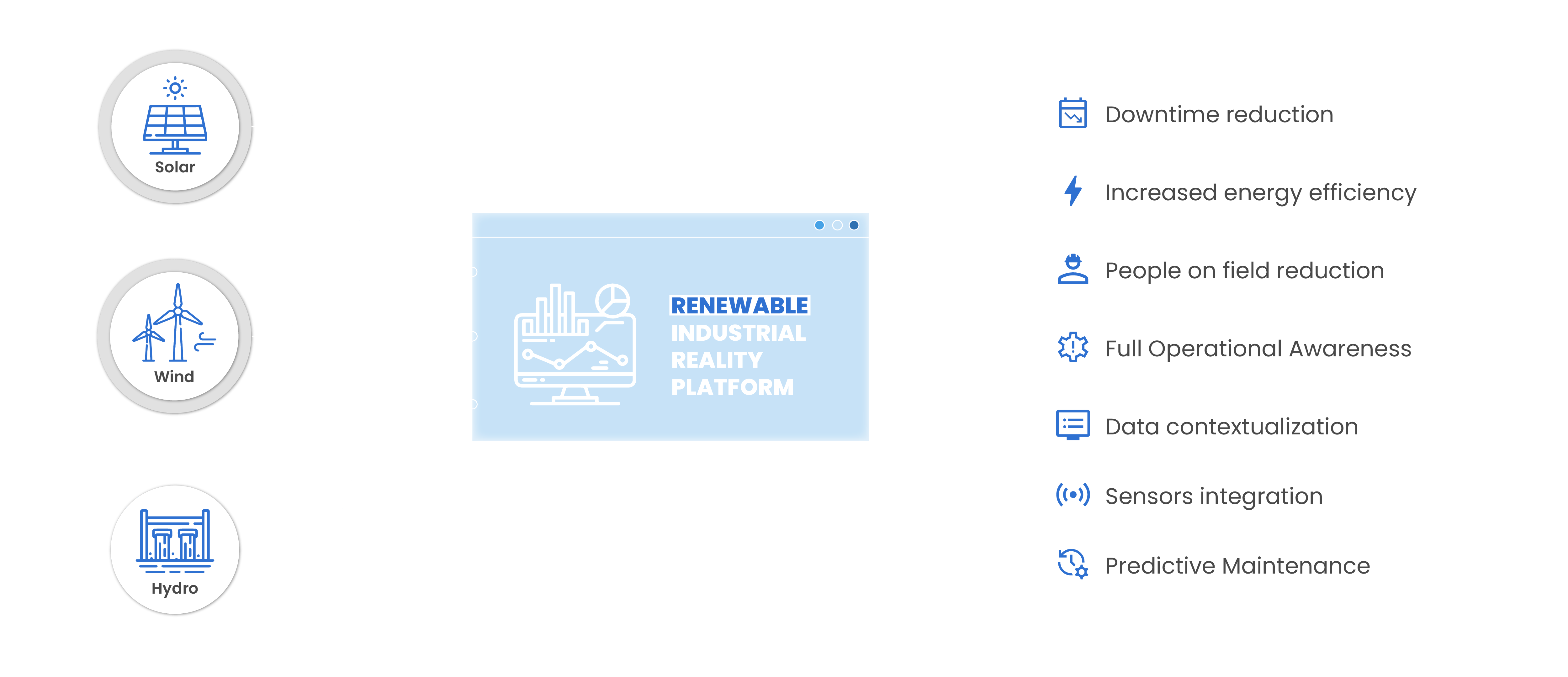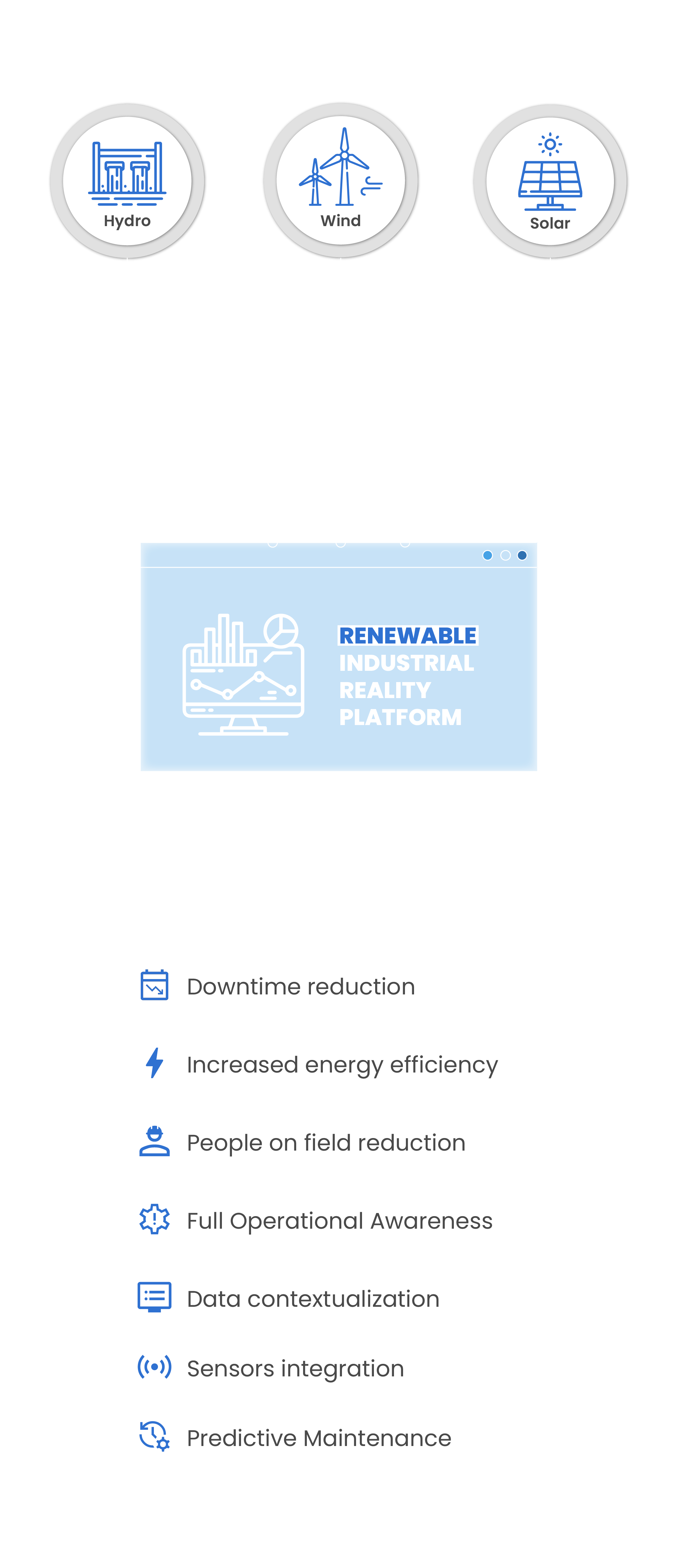 Data without context is like a diagnosis without a patient.
To make sense of all the data available it is necessary to cross data from multiple sources, from field sensors to ERPs, establishing relations between them, and generating relevant outputs for the operation and maintenance phases.
Enable hybrid inspections
The majority of renewable farms are in places with difficult access.
Enable hybrid inspections and monitor the assets integrity through one or more data sources overlayed in the Twin Navigator. Through this feature, you can see the real asset side-by-side with the 3D model, offering a more intuitive software experience.
Start your renewable digital transformation journey
Vidya has a team of experts ready for answering your questions and showing the benefits of data intelligence.
Here is the place for:
Setting the first meeting or demo with Vidya team so we can understand your challenges

Scheduling a pitch or software demonstration

Asking questions about how our technology works and identifying areas where Vidya can help your organization