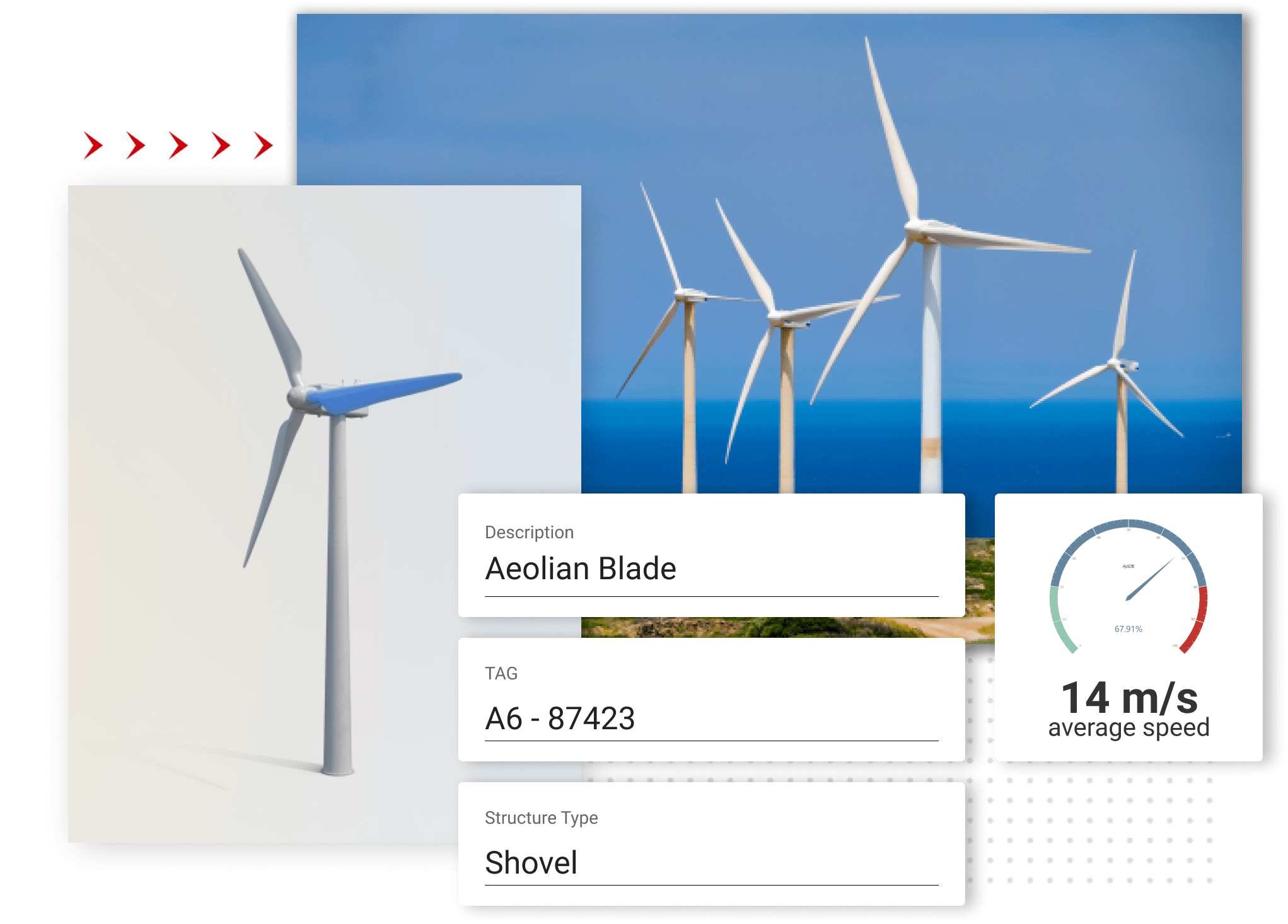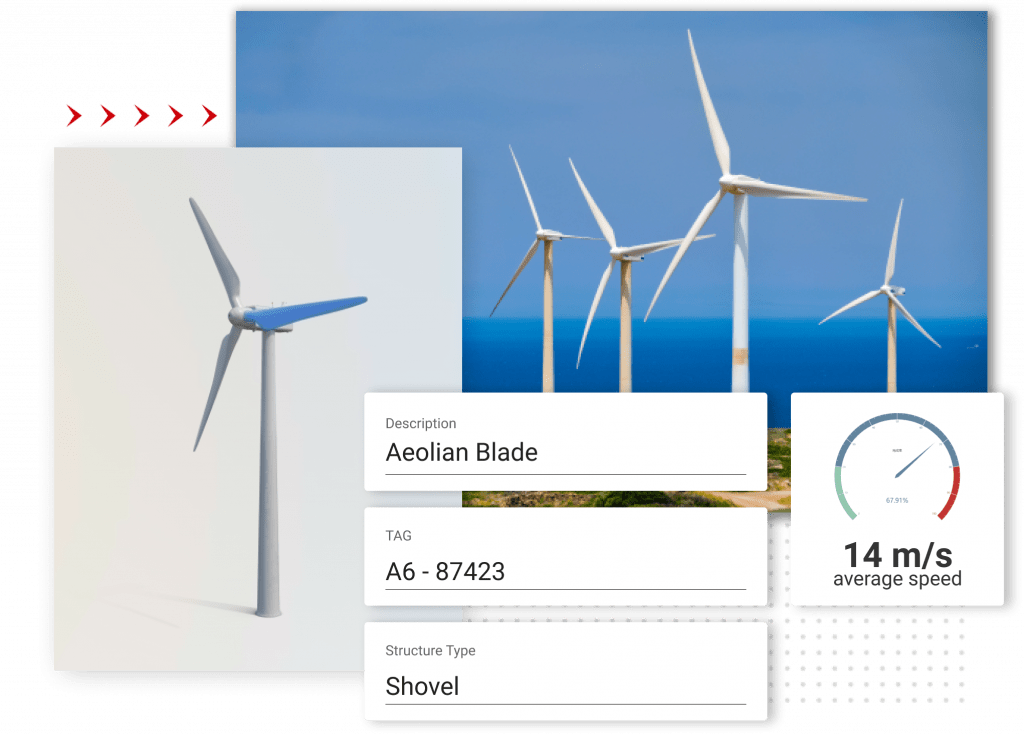 Digital Twin: the Path for Contextualized Data
Although Industry 4.0 technologies simplified data collection, managers still struggle with making all this data available, establishing relations between them for generating relevant outputs. That's where Digital Twins step in, integrating and crossing data from multiple sources, from field sensors to ERPs, finally processing all this data.
Vidya's Approach on Digital Twins
Digital Twin is a key technology for Vidya Platform. All the processes and data from real objects are directly linked with their virtual representation. Therefore, it delivers a constant flow of data, which is used to predict, simulate and give insights for the manager of the industrial plant.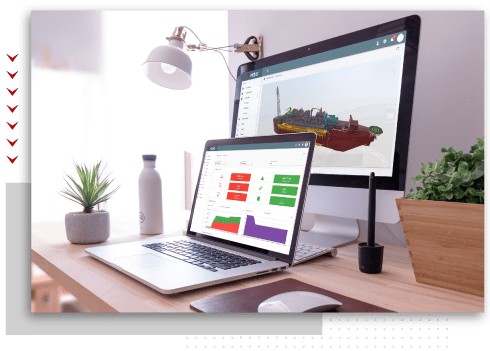 Digital Twin Platform
Vidya Platform is a cloud based tool, it allows you to visualize and manipulate your digital twin anywhere and anytime, in a complete operational overview using 3D navigation.
The Digital Twin can be supplied with all the parameters and information needed, and integrated with all the necessary systems for the operation.
Optimize Asset Integrity
Management with AI and Digital Twin
Combine your experience with high-end technology! Vidya Software can be integrated with ERP system and provide real-time data management. In that way, you can centralize all the information of your industrial plant, which can be accessed through our 3D model. Save precious time over your team, and reduce risks by operating an intuitive software, based on cost-efficiency.
A Mobile App made for your Industry
The work order module is supported by a mobile app, making the inspection and maintenance flow efficient and accessible. You can keep up with work order details based on customizable checklists, capture field photos and register information directly in the 3d model. Don't worry about internet connection, our app has offline support and auto synchronization. Learn More »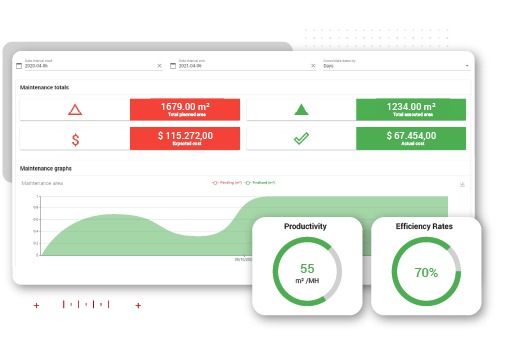 Business Intelligence Dashboards
Providing meaningful insights, Vidya's dashboard are perfect to visualize the assets statuses, becoming a smart tool for smart decision makers. Learn More »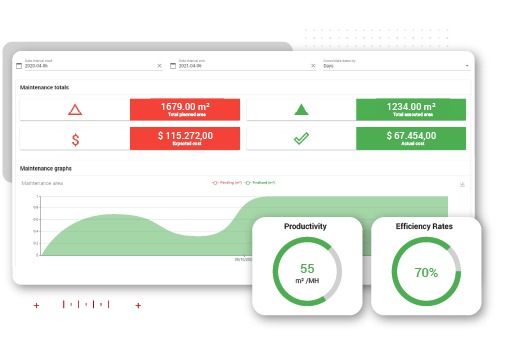 Integrate and Centralize your Operation
The software also counts with VFiles, a singularity of Vidya Software. This mechanism makes it possible to integrate and centralize documents in Vidya platform, where you can do a advanced search on documents to find specific features. Learn More »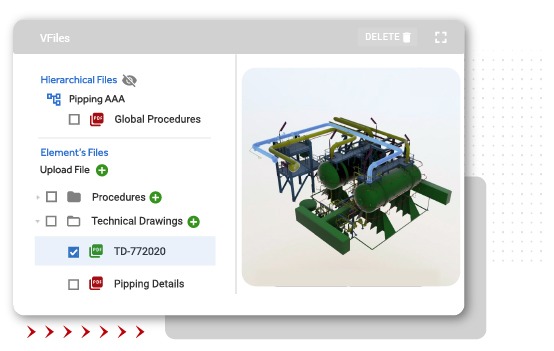 Subscribe to our newsletter for exclusive digital transformation contents and stay informed on Vidya's latest technologies.