Our company is trusted by:






Maximizing Asset Performance through Digital Twin
Asset Performance Management relies on technology to optimize maintenance, reliability and availability of assets. Our Industrial Digital Twins are designed to enhance the existing APM strategies, maximizing the efficiency, sustainability and safety of industrial operations.
The industrial Digital Twin capabilities
Vidya platform tools for transforming data into actions
Industrial operations need a rich and contextual picture to make decisions over assets integrity. The Industrial Digital Twin provides the necessary functionalities to support the asset integrity, risk management and optimize maintenance activities.
How the Industrial Digital Twin Platform is deployed
Vidya's solution gather, contextualize and link the diffused data with specific elements on the 3D environment of the Industrial Digital Twin. By incorporating specific business rules, the solution provides a customized and actionable overview in only 30 days.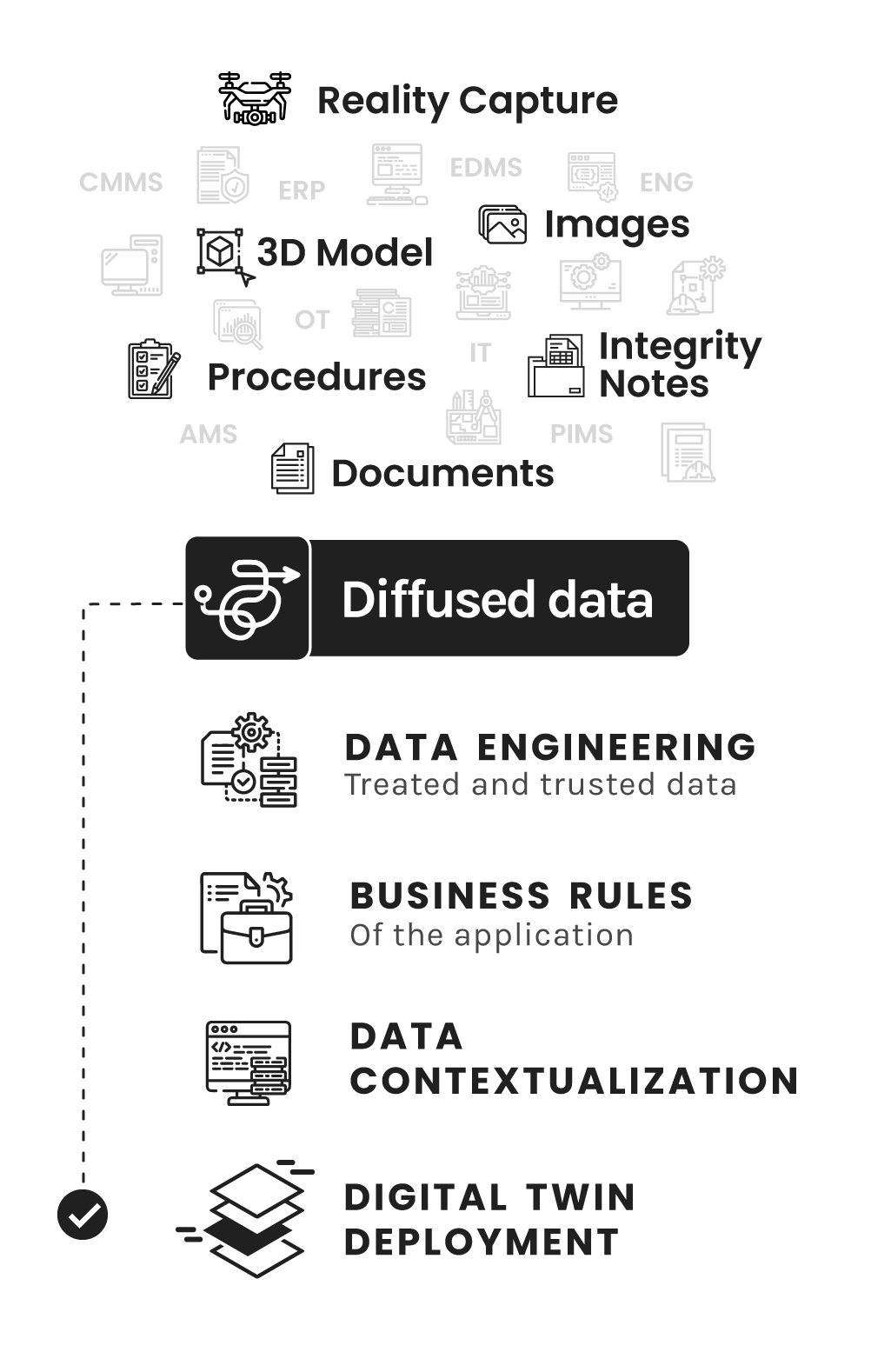 Way beyond a 3D model, delivering real industrial results
Internationally awarded solution
Optimize industrial asset efficiency, reliability, and cut costs through risk mitigation, reduced downtime, and optimized resource allocation. Unlock your team's potential and enhance decision-making by embracing the capabilities of the Industrial Digital Twin platform.


Unlock the full potential of your data with Digital Twins
Contact us to learn how digital twins are going to bring value to your operation
Beyond a digital solution, we deliver results ready for you. By scheduling a meeting, we will: 
Acknowledge your prime concerns and the initiatives you are doing to trying to solve them.
Present our Industrial Digital Twin framework and the results we've achieved in multiple use cases.
Identify how we can help you improve your Digital Twin strategy