Benefits overview of

Naval Digital Tracking
The Naval Digital Tracking framework
The solution combines data treatment and contextualization of the hull integrity with a 3D environment and Artificial Intelligence using an unique approach with high end technologies. In that way, the application provides a digital and visual management of the integrity data with prediction and additional analysis to optimize the naval engineering and structural integrity team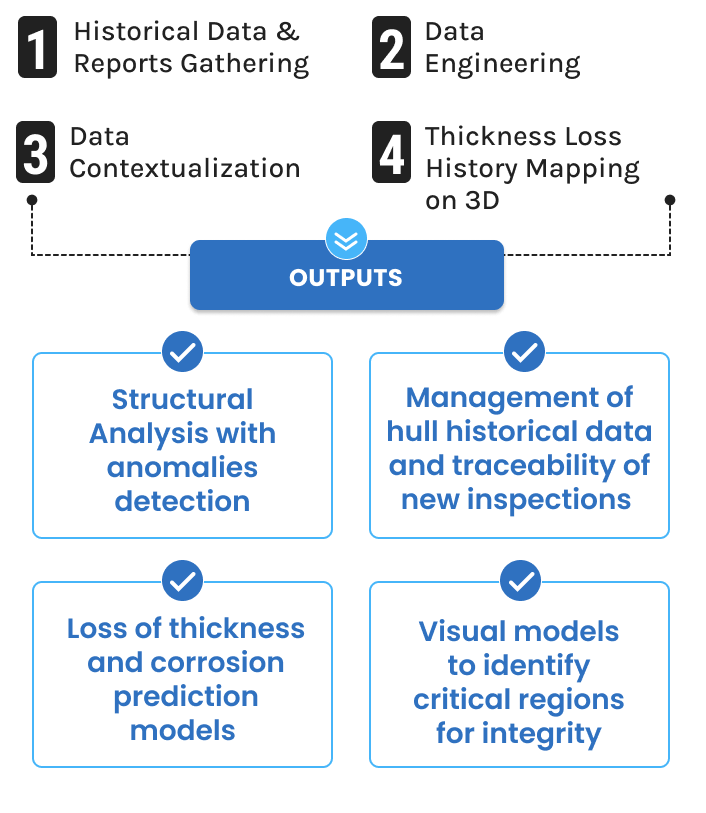 Digital Management of the Hull Inspection
Using the  hull historical data and inspection reports as input to the Naval Digital Tracking application, visual models can be developed to identify critical regions for integrity as well as generating data for other structural analysis systems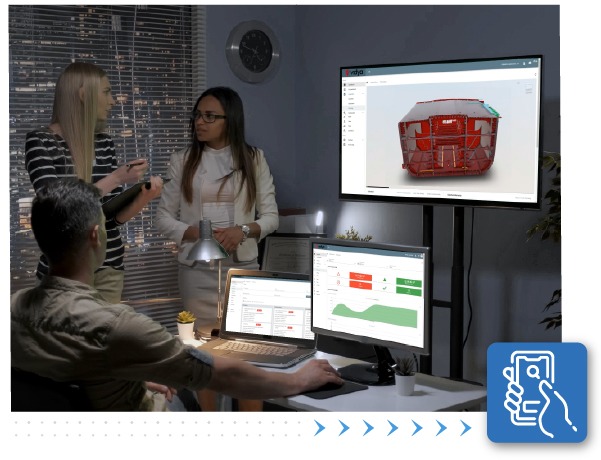 Hull Integrity Outputs in
60 days
Contact us to learn how this solution fits your operation
Beyond a digital solution, we deliver hull integrity results ready for you. By scheduling a meeting, we will:
Acknowledge your prime concerns and the initiatives you are doing to trying to solve them.
Present our Naval Digital Tracking solution and the results we've achieved in other use cases.
Identify how we can help you improve your hull structural analysis.