The various computational techniques of Artificial Intelligence have revolutionized the most varied aspects, in industries of the most diverse segments. With the advancement of the computing capacity of computers, and also the use of high-performance graphics processors and cloud computing, these industries have obtained greater control and performance over many processes and operations, making it possible to extract strategic information about data collected by companies in their processes.
For some industries, the use of predictive and descriptive algorithms is already essential to achieve better results and maintain the competitive position of the market.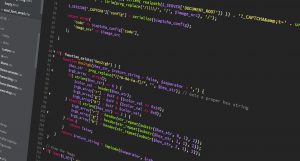 If you still do not know the various possibilities that the use of artificial intelligence has added to industries, click here and access a content where we explain the subject in detail.
Among so many applications made possible by artificial intelligence, the optimization of execution costs, total execution time, and efficient use of specialized personnel in inspection and maintenance plans through sets of machine learning algorithms and optimization algorithms, has stood out between industries that maintain operations in environments with a high degree of aggressiveness in their assets, such as offshores, oil and gas industries and mining companies.
For these industries, numerous indicators that are difficult to interpret need to be monitored, so that the development of action plans, aiming to guarantee the structural integrity of assets and cost reduction, are carried out with the objective of reducing the execution time, the number of employees used, equipment displacement, and waiting time.
However, this type of operation requires arduous inspection and maintenance work on the part of the operators, who in most cases, resort to traditional techniques that in addition to demanding a lot of time, are susceptible to errors, and in return, the solutions obtained by computational methods are more accurate and enable a greater workload with reduced costs.
This is a scenario faced by several industries in the industry, however, after the digital transformation, the use of Artificial Intelligence algorithms in conjunction with the Digital Twin technology enabled the planning of these activities to be automated and the execution plans with shorter times execution costs and costs were found and applied in the field.
DIGITAL TWIN AND PREDICTIVE ALGORITHMS
The digital twin is a digital replica of equipment, operation, or industrial plant. Through it, the monitoring of asset integrity can be done continuously through data collected by IoT sensors, field information, or checklists. In addition, AI algorithms can derive from the use of mobile equipment that is used by inspectors, such as tablets, GPS, etc., as well as can be automatically provided by other components that use artificial intelligence and are connected to the system, thus feeding a rich database.
Understand how Digital Twin is revolutionizing industrial facilities and opening up new possibilities for optimization and monitoring. Click here and access content that will completely change your understanding of this technology.
Through Digital Twin, Artificial Intelligence algorithms are able to recognize and extract patterns that can be expressed mathematically over a large amount of structured data collected, enabling the prediction of wear and tear on industrial facilities or assets, and suggesting plans for carrying out activities of maintenance.
Such characteristics have been taken advantage of by the industries through software that group these technologies and enable the collection and computational processing, in addition to facilitating the visualization and strategic interpretation of this data through dashboards. Certainly, the combined use of Digital Twin and Artificial Intelligence enables the more intelligent and strategic use of data generated by companies.
VIDYA SOFTWARE AND AI ALGORITHMS
As previously mentioned, industries with complex operations and high-value assets, need greater control over the integrity of their assets to ensure uninterrupted production processes and greater security for the operation and operators, minimizing operation and maintenance costs.
Vidya Software brings the ideal solution to this problem. The software makes use of digital twin technology in conjunction with artificial intelligence methods or techniques, which enable prediction and optimization for localization of components with greater wear, loss of productive capacity, scheduling of specialized teams to perform maintenance activities.
The software also makes use of customizable modules, which in addition to automating the management of maintenance and inspection plans, also allow the prediction of cost and time required for the execution of these plans through the use of optimization techniques that use the collected data stored by the software.
The use of artificial intelligence through Vidya Software has provided the intelligent use of available data, new ways of optimizing the use of resources, both tooling, and personnel, reducing costs, and increasing profitability for industries.
If you want to make your company a successful case, click here to understand in detail how Vidya Software will revolutionize your industrial process, reducing costs, optimizing manpower, and ensuring the integrity of your assets!