Asset integrity management is an essential program for the proper functioning of an industrial operation. A good asset integrity management program, in addition to demanding a good management organization, needs an efficient implementation process and employee training, thus enabling its implementation.
In addition to providing adequate conditions for operation, activities involving AIM will result in:
greater operational security
longer asset longevity
less risk to the workforce
long term economic profitability
While it is possible to implement non-digital systems for asset integrity management, the most recommended method for program execution is through digital systems.
The digitalization of integrity management
Digital transformation has been an important movement responsible for the mass digitization of many activities, previously carried out manually. From this important method, dozens of technologies began to become more present in daily lives, providing applications never imagined before.
For the industrial sector, digital transformation has provided flexibility and integration between different processes in the industry. In addition to providing businesses with the information, they need to better understand their processes, products, and consumers.
Although industries use computerized systems for asset integrity management, these systems are not practical without the use of dozens of supplementary management information software.
The functionality of systems known as CMMS (computerized maintenance management systems) is not always fully utilized due to:
Non-intuitive interfaces
The difficulty of integration with systems already used in the operation
Difficulty accessing information and documents
Adequate digital management systems aimed at AIM should not only assist in the execution of a more integrated program but also facilitate the visualization of problems and activities for decision-makers.
The main characteristics of an ideal asset integrity system are:
flexible data structure
compatibility with current applications
intuitive and easy-to-navigate interface for extracting information
In addition to these attributes, it is essential that these systems are capable of storing large volumes of data generated in the operation, such as corrosion, wear, and vibration data, for example. In addition to being able to store this information, these systems need to perform the necessary calculations so that this information is contextualized so that it can be used in activities effectively.
With these features, the system will certainly be able to generate information and reports such as:
Procedure for the task
Reference to other documents needed to perform the task
The date the task was completed
The name of the individual performing the task
A description of the task performed
An asset identifier, such as a TAG number or asset number
The task results.
Means needed to manage asset deficiencies
Although many industries already use CMMS, there are few systems that dispense with the use of supplementary software. That is, different types of computer programs are required for the AIM program to run properly.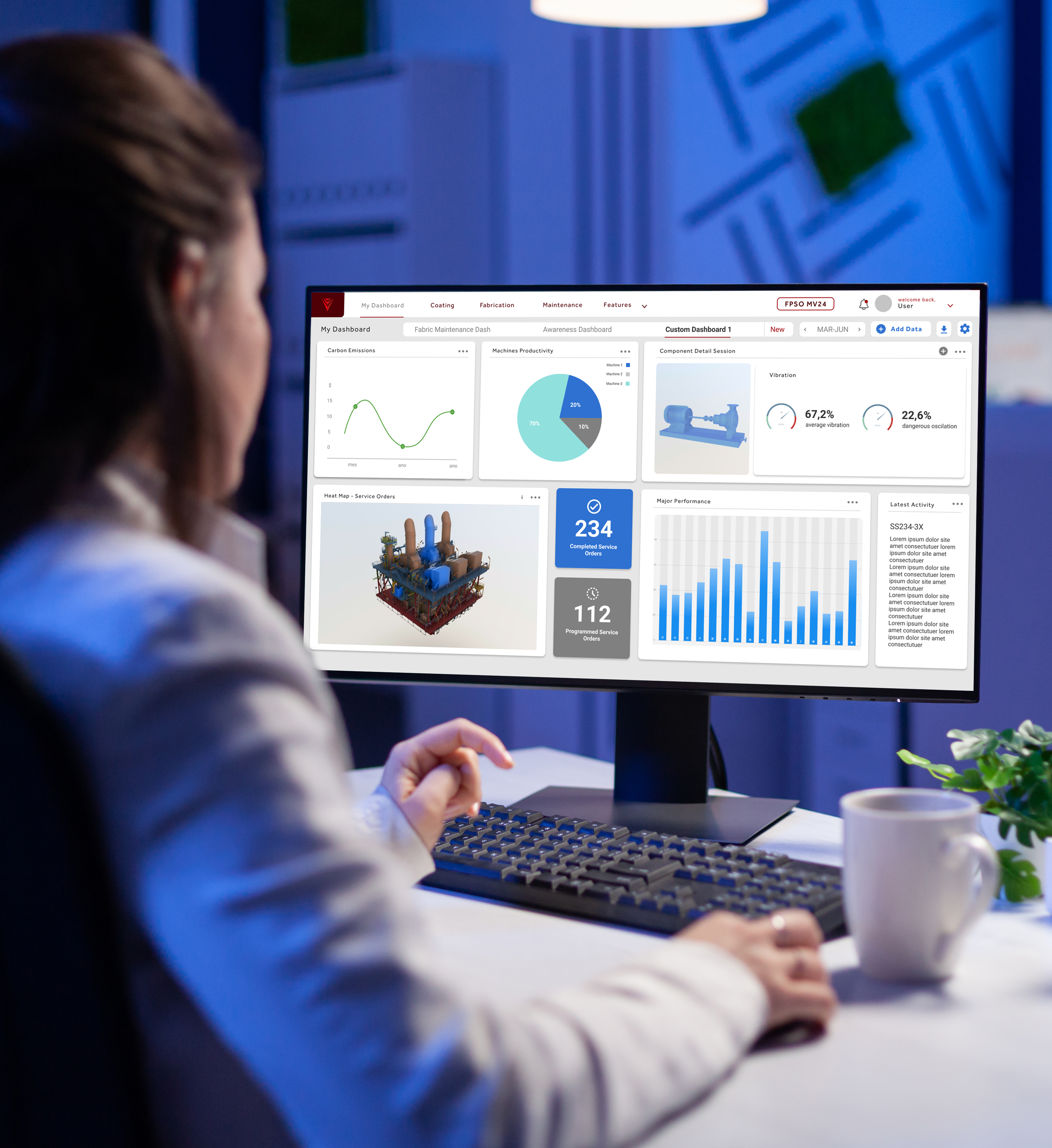 In addition to the high investment, the use of these systems can compromise integrity management due to the lack of communication between them, difficulty in viewing documents, in addition to the time required to extract data.
Despite these difficulties, there is a system that has revolutionized industries thanks to its rapid implementation and functionalities, which in addition to centralizing and contextualizing information, makes use of Digital Twin technology.
Read: understand the contribution of Digital Twins to industrial operations
In this way, not only the time to perform activities can be shorter, but also the assertiveness and synchronization of information can be performed remotely and in real-time.
Want to better understand what platform this is? Click here and take your industry's asset integrity to the next level.