The history of Vidya and Ocyan Waves began in 2020, and it has been a great journey! Last year we were selected for the Digital Twin: BOP (Subsea Blowout Preventer) Challenge, and today the proof of concept (POC) developed at the challenge evolved into the following amazing project with them! 
The BOP (Subsea Blowout Preventer) is an extremely important piece of equipment to guarantee the safety of the drilling operation of an oil well. It is composed of a set of valves responsible for closing the well in an emergency, preventing oil leakage. All of the crucial data for operations regarding the BOP integrity management are stored in various systems. Making it difficult to access quickly and intelligently to this data. Intending to integrate that information, and optimize those activities, Ocyan has launched this challenge to find a solution that allows the 3D visualization of the equipment. And integrates all available BOP information in one place, in an intuitive and organized way.
With this challenge in hand, Vidya developed a complete Digital Twin of the BOP, and using the new features of Vidya Software, VFiles and Twin Navigator (image below), the project was a success! With great reviews, and great results, achieving 30% reduction in time spent searching for files, we were selected for the rollout phase, and Ocyan became a recurring customer of ours! Check it out how Vidya made it! 
How Vidya developed the Digital Twin for Ocyan?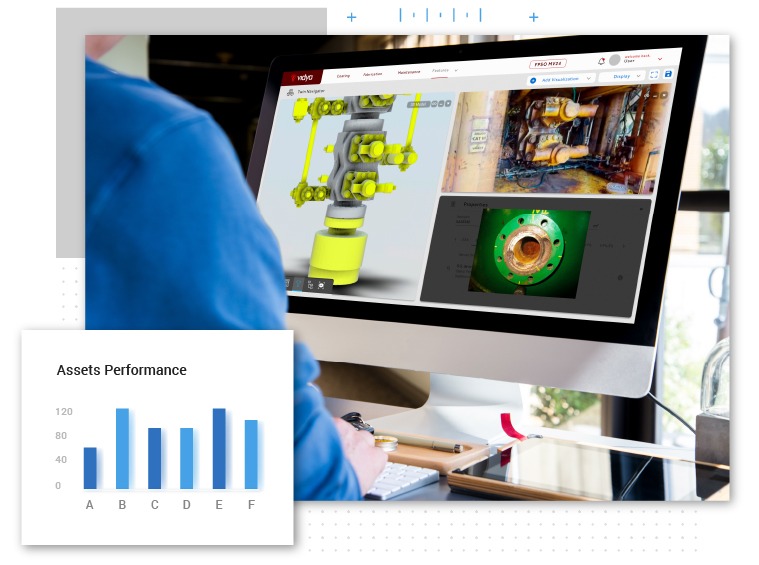 Digital Twin is a technology that creates a continuous flow of data between the real object and its digital representation, and vice-versa. Therefore, it's the perfect tool to solve the Ocyan challenge. Our goal was to integrate all the information contained in 4 different operating systems (Alerts, Maintenance, Documents and Material Management) in a single platform, in a way that was also a visual solution, through a 3D model of the BOP. 
The 3D model was developed from technical drawings and field scanning, loaded with engineering information. Our feature Twin Navigator is part of this process that overlaps several data sources. From that, we've made, and integrated, an alert system for each component in our model. In this way, all action plans could also rely on this system, offering real-time information for more assertive decisions.
The integration was made with another feature of ours, the VFiles (image below), a EDMS (Eletronic Document Management System) which is associated with the 3D model and powered by OCR (Optical Character Recognition) technology. For example, it is possible to attach all documents with procedures to operate, manufacturer's manuals, and maintenance manuals to all the elements from the same manufacturer. Besides, you can also place specific documents for each of the elements and have all this information in a single click!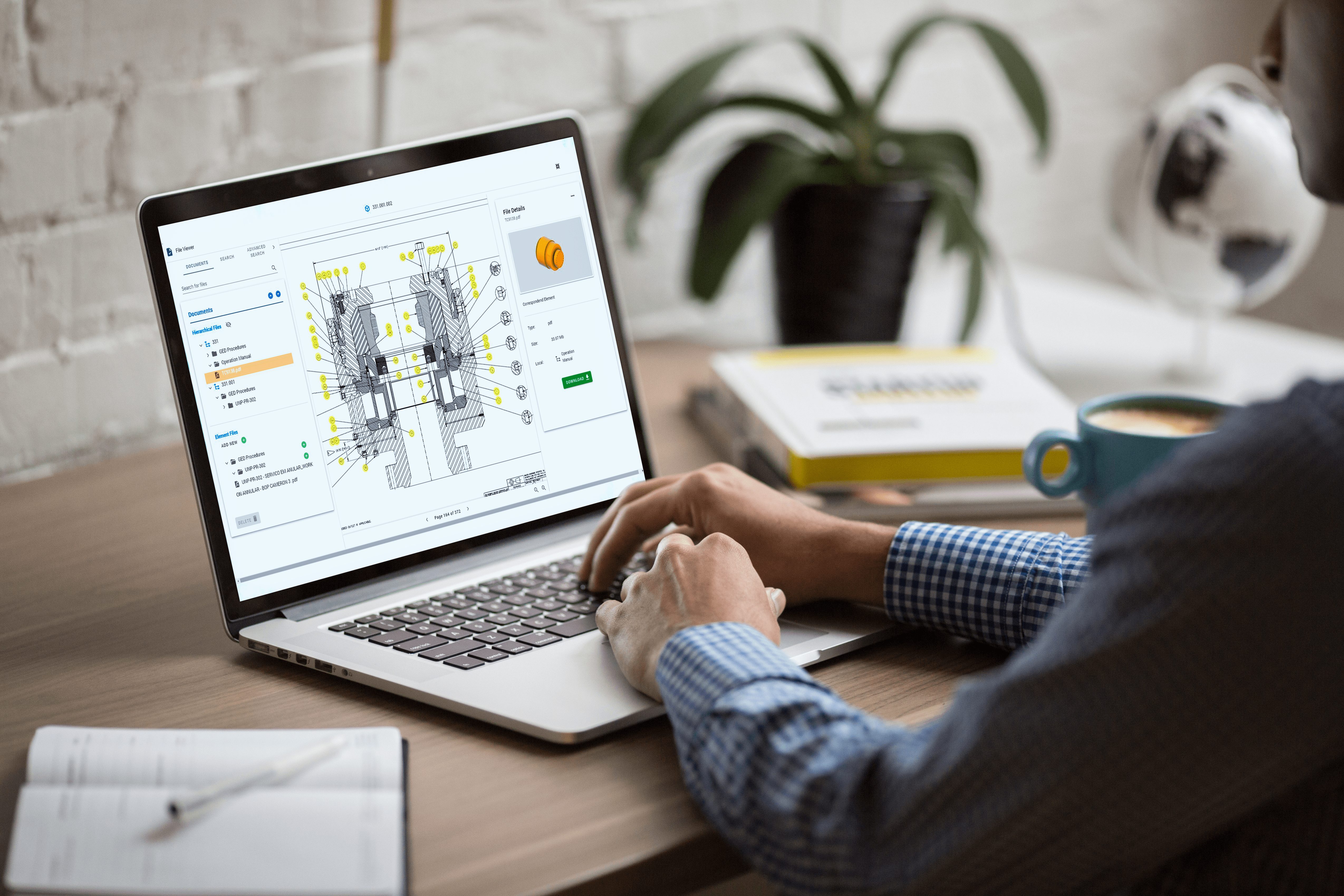 After the rollout phase, we have boarded the probe again to refine the modeling performed previously. For this part of refinement, we used laser scanning techniques. Thus, after licensing and refining the modeling, we are currently upgrading the integration via API with the 4 other systems used by Ocyan. 
Next steps! 
Now that we have the structure and refinement of the modeling complete and being integrated into the platform via API, we will start to do the same process with another BOP. Modeling it, and liberating the system for all the probes who use them. 
Ocyan + Vidya is already a successful case! We are very grateful to be part of this amazing project. Do you want to know more about how Vidya is revolutionizing Oil and Gas operations and companies who trust us? Click here!