The digital transformation has enabled industries to achieve forms of optimization and automation within their operations never seen before. Through sensors, algorithms, and artificial intelligence techniques, data extraction, and analysis on the operation, has become one of the main advantages of the industries that have chosen to make use of the new technologies of industry 4.0.
In case you don't know what industry 4.0 is, what its effects were for the industry's production chains, and how the manufacturing processes were transformed from it, I have content that will help you understand everything about this important moment. Click here and access
HOW DIGITAL TRANSFORMATION HELPS THE PAPER AND CELLULOSE INDUSTRY
The pulp and paper industries have a process that becomes very aggressive for their assets. From the moment of crushing, to the chemical processes responsible for bleaching cellulose, the assets are exposed to conditions that can lead to degradation states above the standard and generate accidents within the industrial process, resulting in loss of continuity of the production line.
To solve this type of problem and obtain greater control over the integrity of industrial assets, many industries end up opting for specialized software and services that can provide intelligent and specific solutions to the needs that the operation has.
VIDYA SOFTWARE AS AGENT OF DIGITAL TRANSFORMATION
Vidya software is the ideal tool for industries within complex operations. Through it, all control over variables, scheduling activities, and integrity management can be done through a digital platform that has revolutionized industrial processes.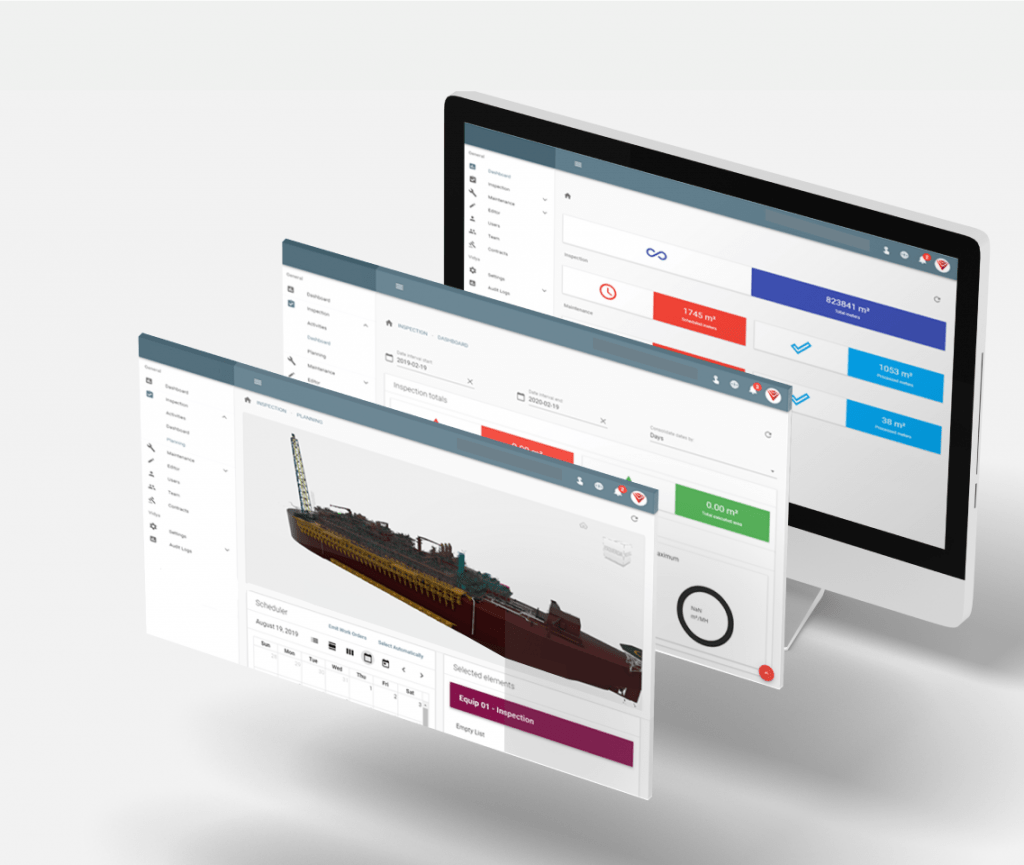 The software uses Digital Twin technology in conjunction with a 3D model, so the visualization or selection of elements for analysis becomes much simpler and faster. Just click on the element to be inspected and all the data needed for strategic decision making will be available at a click. In addition, decisions are optimized based on insights gained from visualizing business intelligence dashboards.
The software is fully configurable, it contains all the attributes that the manager needs to make decisions. From these attributes, attribute schemes are created, which are used in filters, checklists, and execution plans in the system.
In addition, the software has a feature optimized for document management, VFiles allows documentation to be assigned on your system. In this way, when selecting an element in the 3D model, technical drawings and documentation that involve that specific component are easily accessed.
In this way, the software provides greater assertiveness and automation of inspection and maintenance tasks. Work orders can be sent directly to the operator through tablets where he can fill checklists that are synchronized to the 3D model.
With Vidya Software, operations have greater control over their operations through technology that has taken asset integrity and operations management into a new digital era.
Through its use, the Pulp and Paper industry is able to closely monitor the degradation status of its assets, predicting possible failures through prediction algorithms, and also forecasting the necessary budgets for inspection and maintenance tasks.
Vidya Software is a tool that has revolutionized industrial processes with its numerous features, generating real results within operations.
How about understanding a little more about this tool and how it can meet the specific needs of your operation. Click here and access content that will show you how Vidya Software can take your company further.