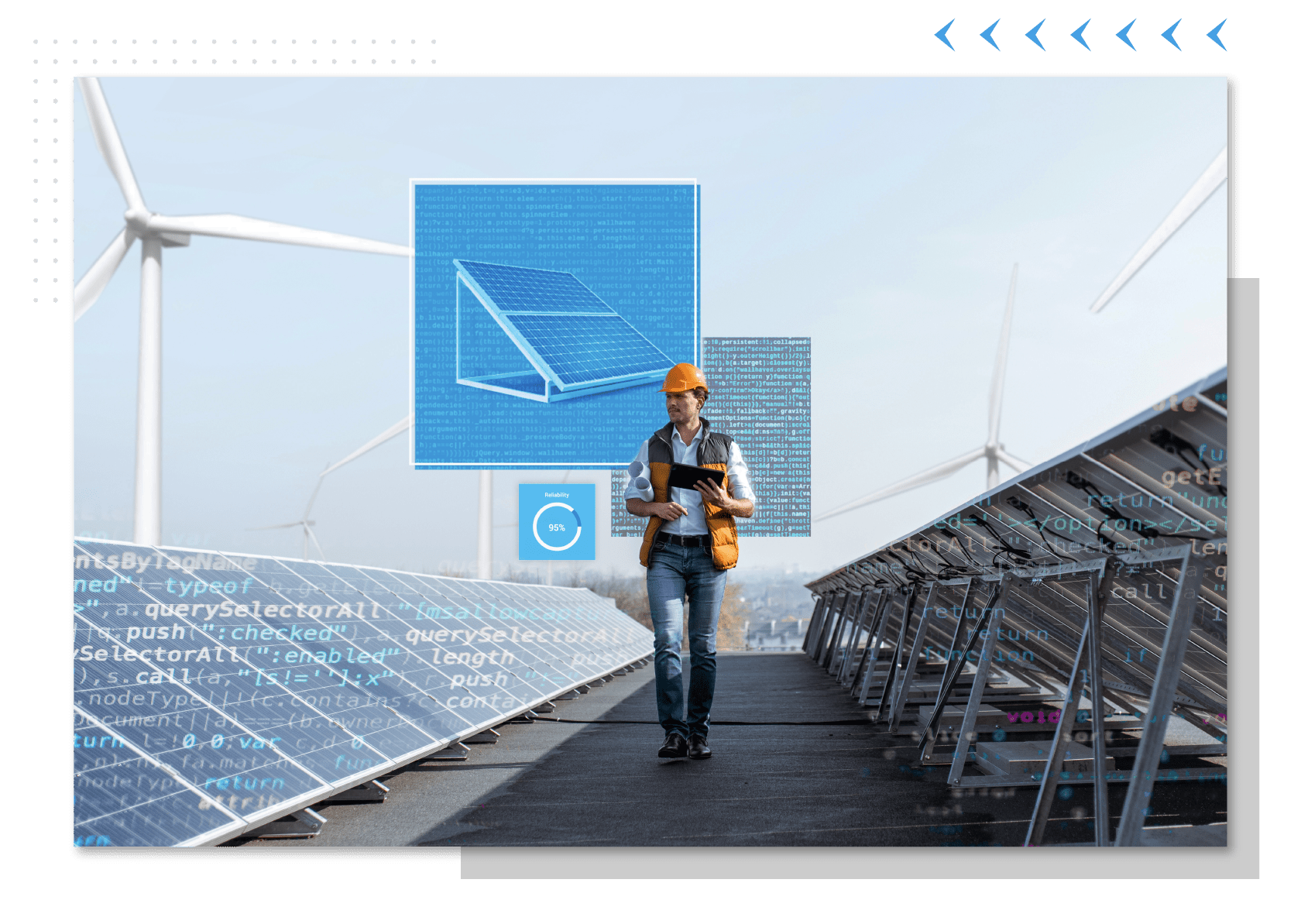 Sustainability and
growth through digital transformation
With the increase of greenhouse gas (GHG) emissions in the atmosphere, industries began to face the great challenge of maintaining their growth while having to deal with the decarbonization issues of their processes.
Through energy transition, the combination of renewable energy and cutting edge technologies (such as the Digital Twin and Artificial Intelligence), these industries are now working on the guarantee of an even more reliable and profitable future.
This Ebook brings together why to implement these technologies and the benefits that came from them.
In this
Ebook
you are going to Learn:
What is the background around energy transition

Challenges that make cleaner energy production more difficult

How the digitalization can help with industrial process decarbonization

Benefits of implementing the Digital Twin in all kinds of industry, including renewable facilities