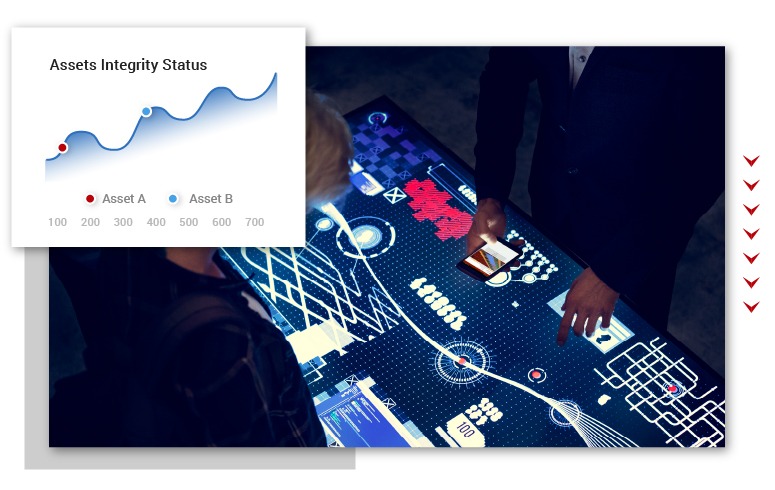 Become a Smart Industry and Optimize your Operations
Industry 4.0 is a revolution that since 2012 has been changing the way that productions operate. With it, we've seen the advance of new technologies that can integrate the industrial process digitally. As doing that, the process became safer and effective.
Have you ever imagine having data, engineering documents, operational processes, and procedures, in just one place? This is what Industry 4.0 can offer you: a virtualized, decentralized and integrated industrial process. In a smart-industry, all the procedures are connected, and you can manage tasks directly on a digital device.
Using the concepts of Industry 4.0 you're able to transform your industry in a smart industry, increasing your productivity and decreasing the time spent in operations.
In this
Industry 4.0

Ebook
you are going to Learn:
The 4 Industrial Revolutions

The 6 Pillars of Industry 4.0

How to Apply this technologies in Asset Integrity Management

How to Improve Asset Integrity Management